I may not speak for new generations but for mine, when we hear about basketry, it generates an image of some 'grandma' basket made of Vacoas or rattan.
What if I told you that this basket can be made trendy to the point of being a fashionista's iconic accessory ?
Ever since I laid my eyes on Toti's products, I have been subdued by the classy look of their Vacoas handbags! It's all revamped, fresh and so damn trendy – not to mention that the raw material is natural.
Toti is based in Rodrigues and offers various products made out of natural materials such as Vacoas, wood and coconut. They take orders through Facebook and can send products to Mauritian clients.
The best part is the added service of having a personalized product. You may need some special basket to add some flair to your bathroom, for instance. Toti hears you out and delivers splendid products. The sky is really the limit here, just open up to your creativity and Toti may help you in bringing it to life…
Although I have not personally ordered from Toti (just waiting for the need to place an order), I have seen several positive customer feedback on their Facebook page.
What strikes me with their range of products is the flamboyant colours used which add life to the 'grandma' basket. The paintings are so professional! We can also recognize their inspiration from the famous Frida Kahlo. I strongly recommend you to have a look at all their products on Facebook as I've really had a hard time selecting which ones to add to my blog post.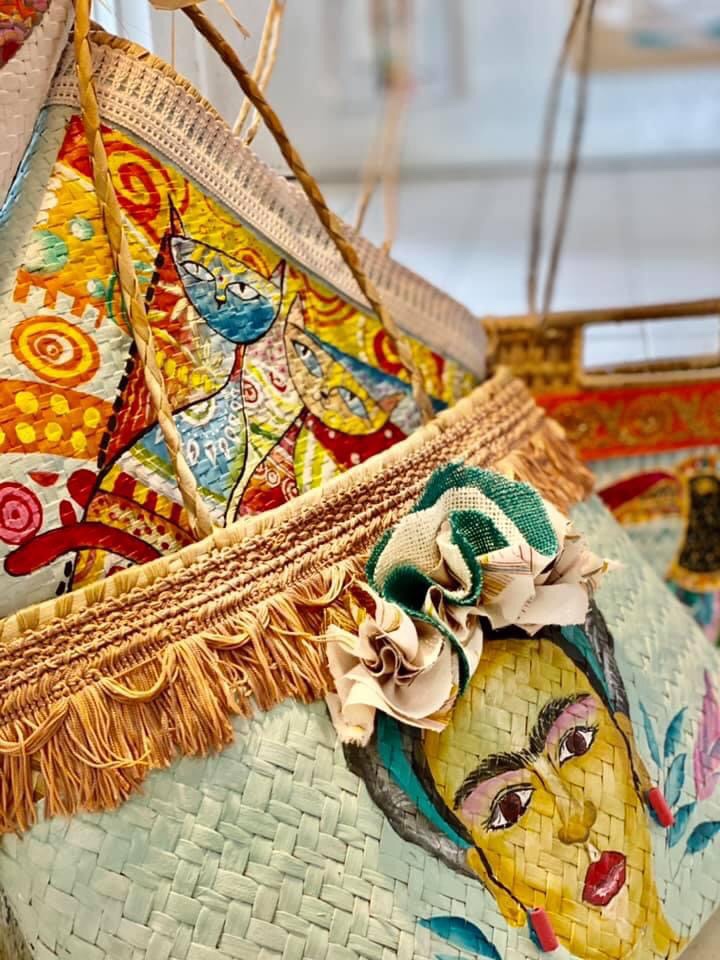 If you're more about the discreet, classy type, Toti also offers wonderful products decorated with laces, cloth, ribbons and pearls.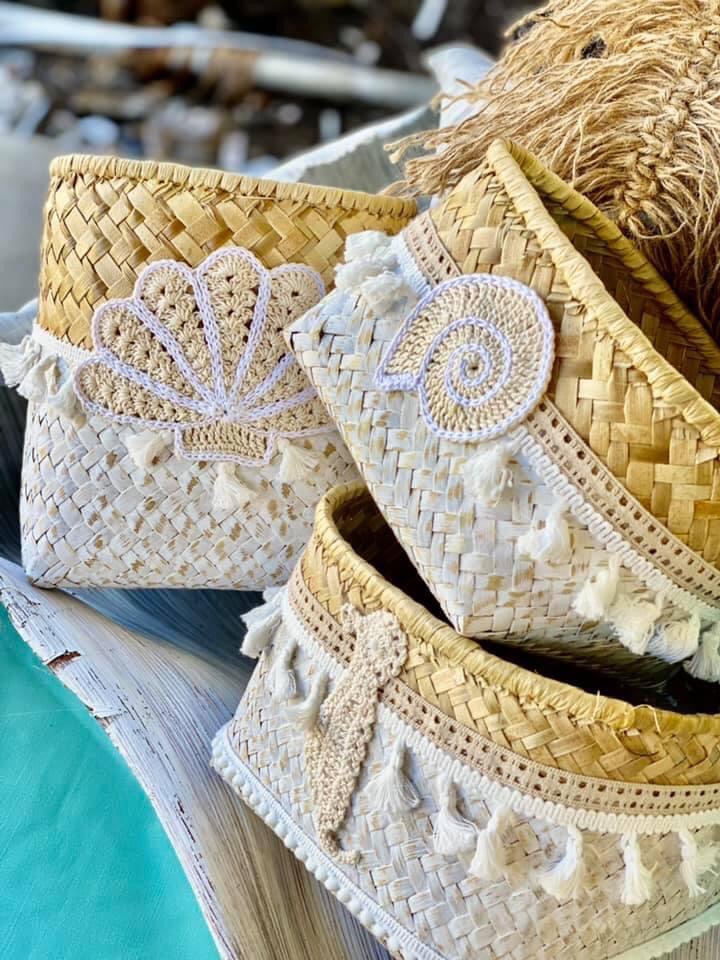 Besides being aesthetically appealing, these products are also environment friendly. Since we are going through a phase of re-inventing our consumption in terms of plastic, Toti offers such a beautiful alternative!
About Toti
Behind the wonderful works of Toti is a French interior decorator and artist, who came to settle in Rodrigues with her husband. Her artistic side obviously took over when she discovered the traditional Vacoas products from Rodrigues and wondered why these products are not being artistically exploited to give them an innovated look. The result we all can see it, she has transformed the 'grandma' basket into beautiful works of art which can be appealing to every generations! We can clearly see that she inspires herself from the tropical island she lives on as well as the African culture to which she has been exposed during her stay in Africa. As a bonus, her ideas also crop up from her travels around the world and we end up with this incredible mixture of traditional and modern…
Special Message from the artist
When we grasp a look at the products offered by Toti, we cannot help but feel this difference in the authenticity and originality. This is the message that the artist behind Toti wants to spread – be original and make our local artisanal products unique! We have the potential both in Mauritius and Rodrigues and now more than ever, we should be striving to bring forward ecological alternatives. She therefore encourages local artists and entrepreneurs to invest more in local materials and make authentic products which reflect our islanders culture as well as help in protecting our environment.