The big question – is it worth it?
Of course it is! The amount of games that you get in it and Microsoft keeps adding more to them. For us "Xbox Fans" we know the world we are living in amongst all these games.
The library itself is huge and you get exclusive titles such as Halo, Forza Horizon and so much more. And now it even has EA Play! You heard right – well current games such as Fifa 21 is not yet included but I did notice that if you own Game Pass and play Fifa which is included, you only pay $23.99 +tax for Fifa 21 standard which is not bad at all.
Now I must add for the peeps used to disc, this might be a deal breaker but since I've got my Xbox One back in 2014, I've never actually put in a disc in there (not even to play a DVD or Blu-ray movie!) I am all DIGITAL. I know am due an upgrade by the way.
The benefit are great here considering you get games that you can play on PC and Xbox Cloud gaming which is in beta. The Xbox Game pass app is not available for Mauritius but there are ways out there to install it. I've even tried Microsoft Flight Simulator from Game Pass which is a massive 148 GB to download and my all time favorite Age of Empires.
How and where to get Xbox game pass?
Option 1:
A lot of us here have US or UK Microsoft accounts to be able to get the whole library of Xbox or even to get Game Pass. That is actually the best way to go. As far as I am aware, Microsoft takes major credit cards and some debit cards, however the deal breaker here is that it won't most of the time take payments from the website but works well when buying directly from the console. You got to pay tax on any purchases on the Microsoft website since its a US or UK (tax is included in UK) account. That works well if you don't mind it. I've used it plenty of times.
Option 2:
I've been using the above method quite a lot and at some point you start feeling that tax thing. So now I've switched to CDKEYS.COM. I've used them quite a few times and never had an issue with them. Always got my code and what is nice is that they keep running sales, you will never pay original prices. You can see a snapshot of my account below. It's quite easy with them I must say, choose your game or subscription, add to your cart, checkout – pay with Credit Card or Paypal. I've used paypal before but the fees are outrageous so prefer to use credit card. You then get your Games through digital codes that can be redeemed online or directly on your console once all verification is complete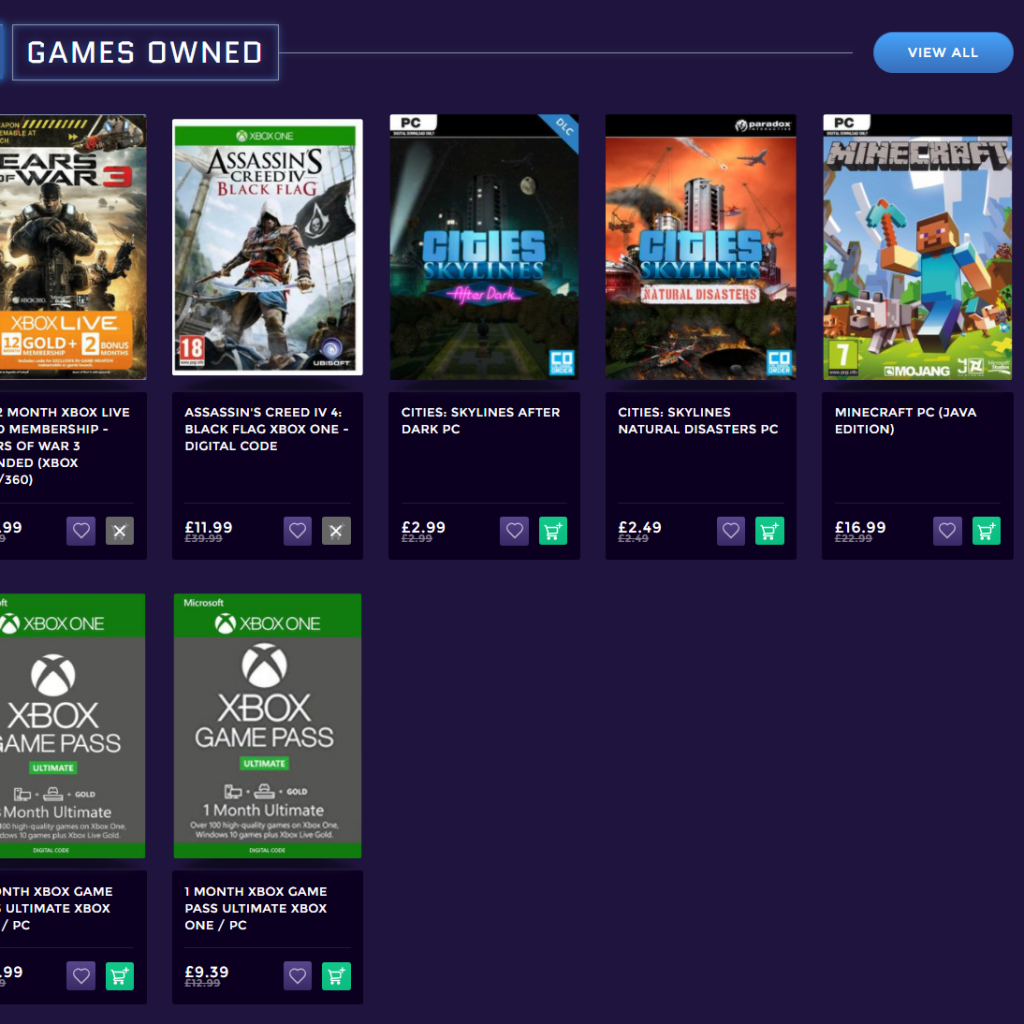 Happy Gaming!!
There you go, I hope I helped you in choosing Xbox Game Pass and also guided you in acquiring it which is a must for us Xbox Fans!