It's being quite a journey since I achieved my first Microsoft Certification back in April 2004 and it was for Windows 2000 Professional. I was 17 at that time and was greatly helped by my mentor Mr. Daryl. He played a very important role in me being an IT professional. He influenced my decision to become a Microsoft Certified Trainer and pass on the knowledge.
15 years has passed since I got my Microsoft Certified Trainer certification and a lot has changed since then. Microsoft has made a lot of changes to the program.
There are some important changes that you should be aware if you are a Trainer and have not visited MCT Central lately.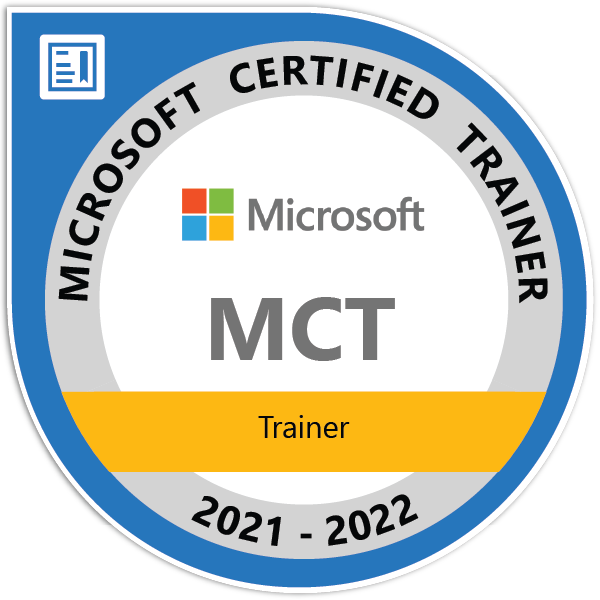 Certification Renewal – MCT and MCP
Microsoft announced a new approach – free certification renewals – to reduce stress, complexity, and cost of keeping your certifications active.
Certification is valid for two years however you need to renew it before it expires. You can start renewal six months before the expiry date. Your learning dashboard will show when renewal is required and you can complete the renewal process on Microsoft Learn. Renewal is for the certification and not the individual exams. Read more here. The list of exams that are available for renewal is available here.
---
Renewal Fees Waived
Due to the ongoing pandemic, Microsoft has waived the renewal fees for MCT until 30th June 2021. Renewal still needs to go through the official channel and you need to maintain the requirements. Please stay tuned to MCT Central for further updates.
---
Feedback and Metrics that Matter
As a reminder, you need to ensure that you use Metrics that Matter for your classes and students must provide feedback through that. You may use another survey tool, however you will need to provide evidence to Microsoft.
---
Microsoft Certified Trainers (MCTs) are the premier technical and instructional experts in Microsoft technologies. Read more here about how to become one.